Nordic Oracle User Group Tour 2018 and OUGF Xmas Party at Helsinki
Time: 8th of November 13.00-21.00EET.
 Location: Aleksanterinkatu 46 A, 4th floor (Accenture/Fjord office)
Registration: Seats for first 40, registration closes on 1st of November.
Agenda:
13:00-13:50 Ami Aharonovich: Exploring Best Practices for Protecting Sensitive Data on Cloud & On-Premise Databases
14:00-14:50 Ami Aharonovich: Exploring Oracle Database Partitioning New Features and Best Practices
14:50-15:10 Break & Coffee
15:10-16:00 Sten Vesterli: Blazingly fast application development - with Visual Builder Cloud Service
16:10-17:00 Sten Vesterli: Database and APEX development with version control and automated build
17:10-18:00 Julian Dontcheff: DBAs versus Autonomous Databases
18:00 Dinner
Speakers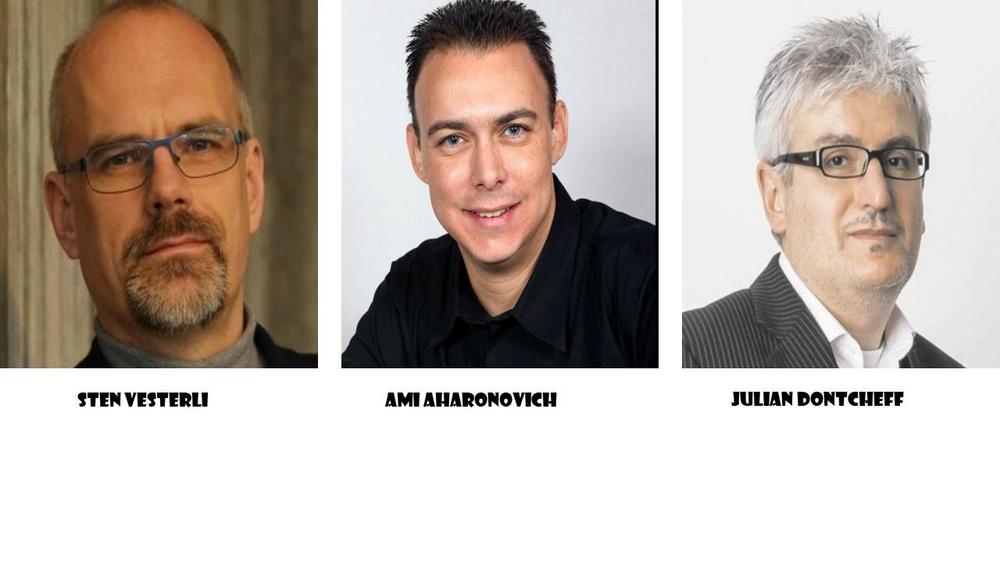 Sten Vesterli
Copenhagen Area, Capital Region, Denmark
http://www.vesterli.com @stenvesterli
Sten Vesterli is one of Europe's leading experts on Oracle technology and has been comparing Oracle tools for more than 15 years, speaking at conferences, writing books and publishing the popular Oracle Tool Watch on www.oratoolwatch.com. He is currently writing a book on Visual Builder Cloud Service. He was recognized by Oracle with the title of Oracle ACE Director for 10 years. Sten is an aspiring pilot and Ironman triathlete who lives in Denmark. Follow Sten on his blog at http://www.vesterli.com/blog or on twitter @stenvesterli and @oratoolwatch
Ami Aharonovich Israel
@aaharon
Ami Aharonovich, Oracle ACE Director and OCP, DBAces Founder & CEO, President of ilOUG (Israeli Oracle User Group), Ambassador for EOUC (EMEA Oracle User Group Community). Ami is an Oracle ACE Director and an Oracle Certified Professional DBA with over eighteen years of expertise as an Oracle DBA consultant and instructor, specializing in Oracle database core technologies, including database architecture, administration, development, security and performance tuning. Ami is an Oracle University instructor and has eighteen years of expertise training Oracle courses and delivering core Oracle database technology sessions and seminars throughout the world including the United States, Canada, England, Ireland, Norway, Finland, Romania, Latvia, Germany, Slovenia, Croatia, Hungary, Poland, Cyprus and Israel. Ami is a frequent speaker at various conferences and user group events throughout the world including Oracle Open World, Oracle Code event, OAUG Collaborate, ODTUG Kscope, DOAG, LVOUG, OUGF, SiOUG, HrOUG, OUGN, POUG, RoOUG and ilOUG, educating hundreds of attendees, and has gained exceptional feedback. il.linkedin.com/in/amiaharonovich/
Julian Dontcheff Finland
Julian Dontcheff is the Global Database Lead of Accenture and has more than 25 years of database experience. He is the first Oracle Certified Master in Europe (back in 2002) and he is also an Oracle ACE Director.
Register here ->